7th European Geographic Olympiad
Dear colleagues,
On behalf of the Regional Center for Talented Youth Belgrade, I am pleased to invite your country to send a team to the 7th  European Geographic Olympiad  which will be held ONLINE from 24 to 30 June 2022.
Registration fee is € 90 for students, only while team leaders participate for free.
If you need a formal written invitation to the 7thEuropean Geographic Olympiad, please email us the name, position and address (postal or email address) of the person to whom this letter should be sent.
We look forward to welcoming you to the European Geographic Olympiad 2022.
Nikola Srzentić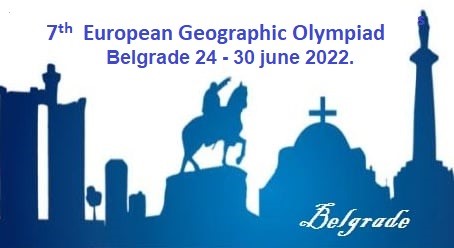 Organizing Committee of the 2022
7th European Geographic Olympiad
Regional Center for Talented Youth Belgrade
Ustanička 64, 11000, Belgrade, Republic of Serbia
Phone: +381 11 243 13 13
Mobail: + 381 64 4233 734
Email: talenti10@mts.rs