IASI – ROMANIA
Iași also referred to as Jassy or Iassy is the second-largest city in Romania, after the national capital Bucharest, and the seat of Iași County. Located in the historical region of Moldavia, Iași has traditionally been one of the leading centres of Romanian social, cultural, academic and artistic life. The city was the capital of the Principality of Moldavia from 1564 to 1859, then of the United Principalities from 1859 to 1862, and the capital of Romania from 1916 to 1918.
Known as The Cultural Capital of Romania, Iași is a symbol in Romanian history. 
Seven reasons you must come to Iași: 
old (1400a.d.) mid-size (400.000 inhabitants) University & it center

city of art galleries, street music, theatre & Opera

 young, active and vibrant night life

 mixture of architectures from Byzantine to Neogothic, from Neoclassic to Modernism 

 City of Seven Hills – great bike riding & adventure parks around the city

 the great far-east city, at the border with the ex-Soviet union

 former capital city of Moldavia
7 things to do once you arrive to Iași !
Explore great museums: Palace of Culture, Union & University Museum

Enjoy an  monumental opera play at National Theater – Top 7 in the World according to BBC

Bike or trek around the seven hills of Iași

Try our local home made chocolate, "covrigi" and white wine 

Walk on the footsteps of greatest Romanian writers and poets who lived in Iași

Taste Moldavian "ciorba", "sarmale", "tochitura" & "papanași"

Dance traditional dances or simply party in our great pubs!
                       
                         The Alexandru Ioan Cuza University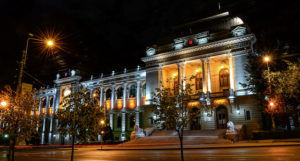 The Alexandru Ioan Cuza University  by night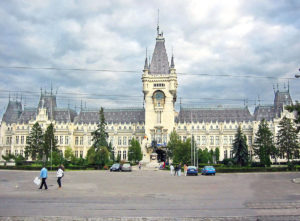 The  Palace of  Culture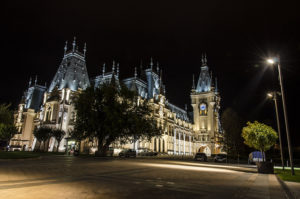 The Palace of Culture by night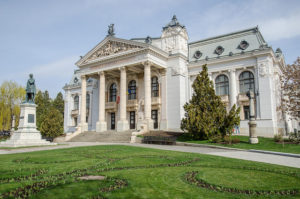 The  Vasile Alecsandri National Theater